Regular price
$174.00 USD
Regular price
Sale price
$174.00 USD
Unit price
per
Sale
Sold out
Share
13x15" Fine Art Print

I do believe whatever I want. Whether a horror film, a comic strip or myself telling a tale of some far off fantasy land. Let me go one step further: while I'm doing a painting, no matter the subject, I do believe the existence of that subject.
=======
Here we have Dr. Frankenstein's monster, also Dracula and a mummy. Surely, there'll be some of you saying "No, Harley! That's Christopher Lee acting as those characters! Don't you get it?" Well, you can see it your way, but I'll think what I want.
=======
I'm saying that this monster, without the slightest compassion, would love nothing better than to leap from this painting and viciously finish me off. Dracula, the same but he would do my death more cleverly. The mummy? Well, who the heck knows.
=======
There you have it: me who believes in much surrounding my life. Sometimes, the fantasy side encroaches upon the real side. That's when I get a little worried and my semi-logic mind steps in and tells me "Harley, get a hold of things. Your an artist and all that, but you're living in a real world." My answer: "At my age, I've earned the right to come and go as I please; real of imagined."
=======
So this time, I've brought you three actual creatures you simply don't want to meet up with under any circumstances. Even here as you look at them on your screen. Beware..........please.....
======================
Ol'Harl
View full details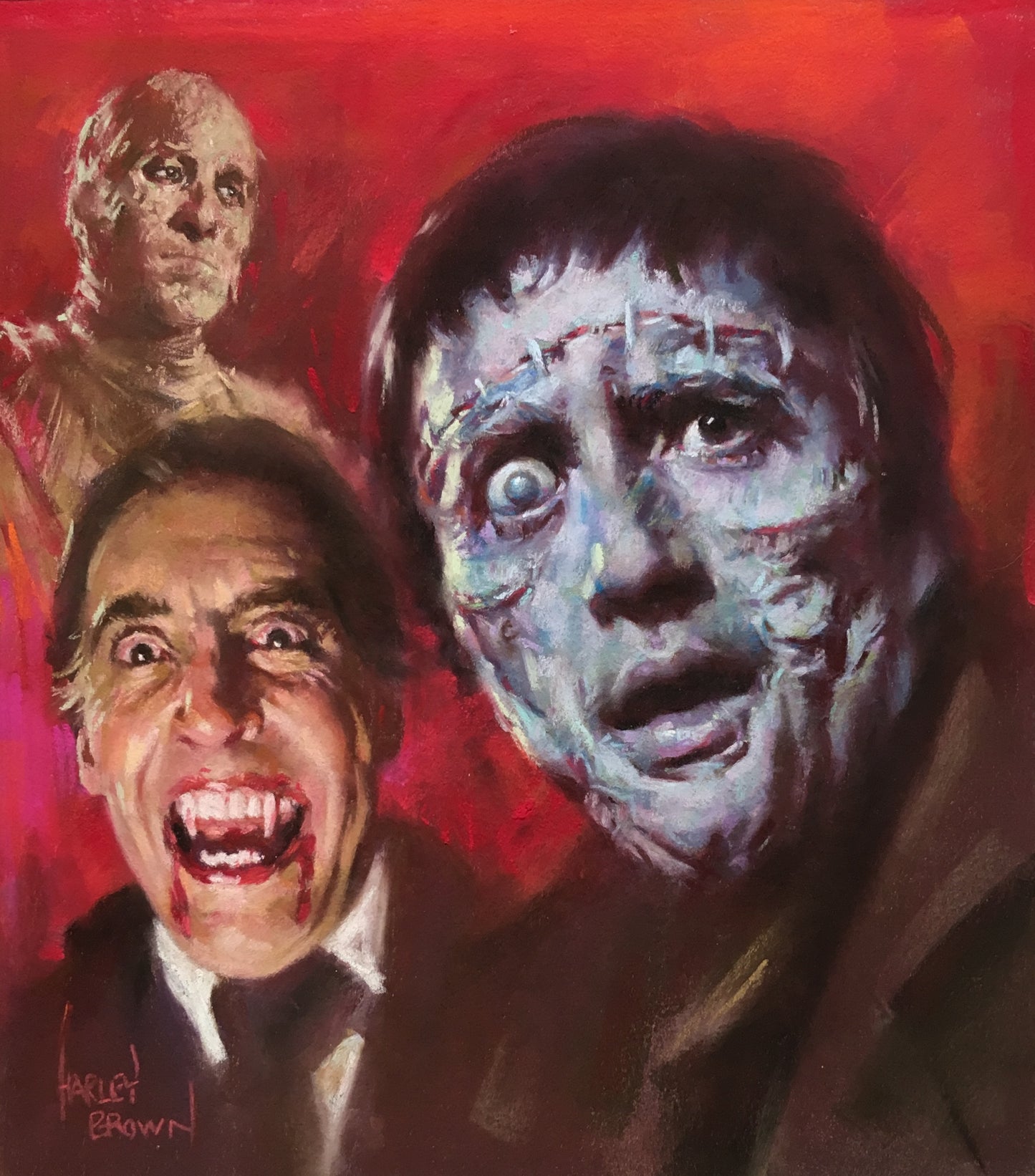 Shipping

We ship internationally for all to enjoy. Please contact us for information regarding shipping times.

Returns

For more details on our return ploicy, please follow this link.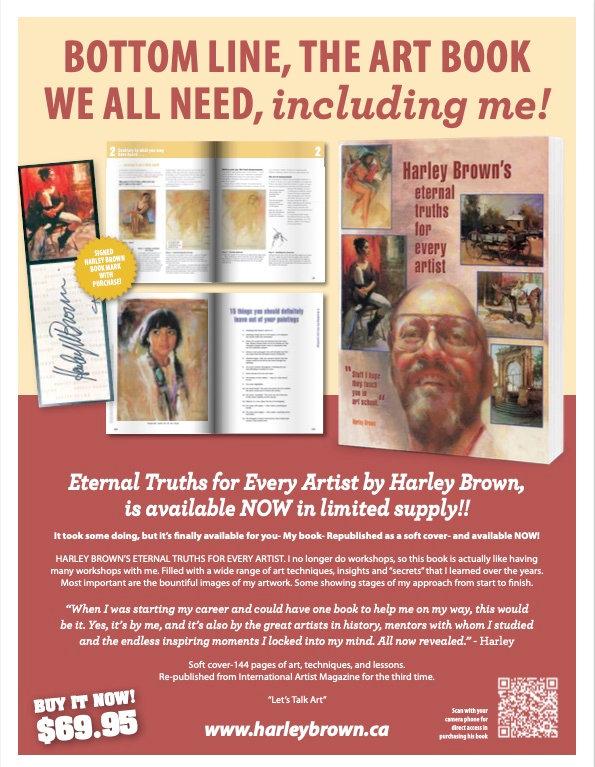 Inventory in, and ready to be shipped in time for the holidays! A signed copy of "Harley Browns Eternal Truths For Every Artist". A must have for every artist, art student, and art lover- Order now, and leave the recipients name in the "notes" section of your order to be personalized by Harley.